How ofthen do you need to clean silicone sex doll?
If you only have daily interactions with a premium love doll, such as cuddling, kissing, petting, etc., we recommend that you only need to use liquid soap and water for surface cleaning, and then air dry. Cleaning the surface once a week is sufficient.
The curvy silicone love doll will need to be given a thorough internal and external cleaning after you have sex with a sex doll. Of course, we still recommend that you use a condom for sexual intercourse. This not only protects your personal health but also makes cleaning more efficient later on. However, if you purchased a removable vagina, you may consider not using a condom. But the doll's vagina must be carefully cleaned after each use so that your penis does not risk infection. So whenever you have sex with a sex doll, it needs to be deep cleaned.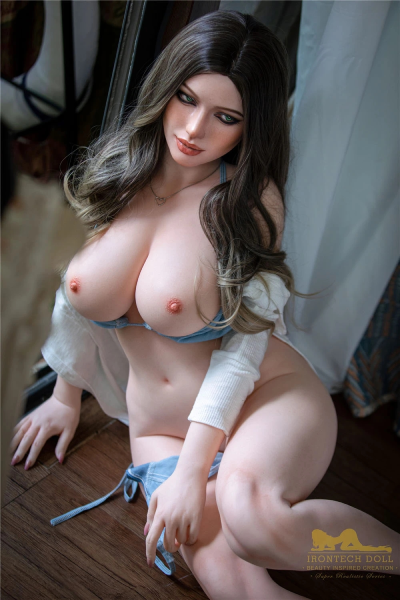 Things you need to use when cleaning
For surface cleaning
Warm water

Antibacterial soap

Light sponge

Dry soft towel


2. For deep cleaning
Warm water

Antibacterial soap

Light sponge

Vaginal irrigator

Medical pincers

Strong paper towel

Dry soft towel

Talcum powder (baby powder)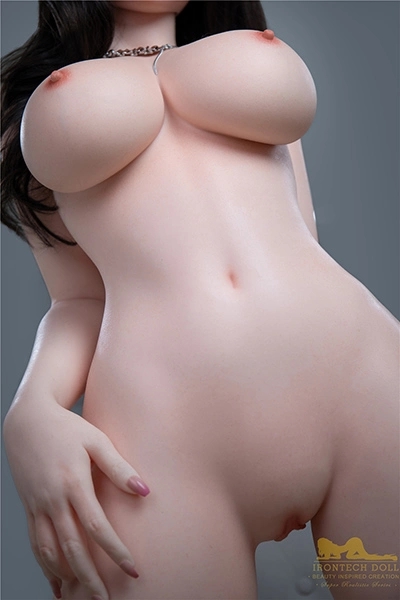 How Do I Clean My Dolls Body Surface?
The most effective way is usually to use a shower or bath. We recommend washing your real love doll with a light sponge with antibacterial soapy water. Protecting the skin is the most important thing when washing your doll — so be sure to wash your love doll gently. In addition, it should be noted that during the cleaning process, the neck and head must not be directly submerged in water, because this may cause the neck screws to rust.


How Do I Clean My Dolls Holes?
Cleaning her vagina, anus, and mouth looks like a little complicated process. Please don't worry, just follow these steps and it will be very easy.
Grab a small swab sponge with the medical pincers and dip the sponge with warm water and antibacterial soap, ensuring it is thoroughly dipped.

Push the sponge into the vagina , anus, or anus and using the pincers move it around the orifice until it is completely clean.

Remove the sponge and clean using warm water. Repeat steps 1 & 2 again. At this stage, the vagina and anus should be cleaned and free of any bacteria.

Using the pincers again, grab a second dry swab sponge and insert it in the vagina, anus, and anus to blot the moisture inside, then remove it.

Finally, wrap the strong paper towel around the end of the pincers and put inside the doll again, giving it a final dry.
Once the doll has dried use the talcum powder or baby powder on the exterior of the holes. Your real silicon doll should now be clean inside and out and ready to use again.
Tips: When cleaning the doll's vagina and anus, you can lay the doll on its side on a soft towel, which will make cleaning easier.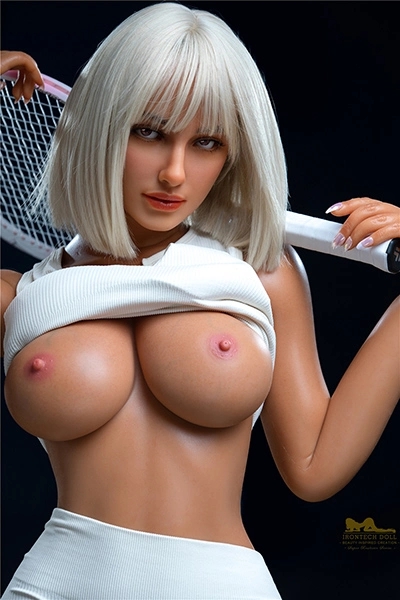 How Do I Clean The Dolls Wig?
The process of cleaning your doll's hair couldn't be easier. For best results and to prolong the life of the wig, we recommend using a mild hair care product. Please remove the wig from the doll before starting the cleaning process. Clean the wig with shampoo and conditioner. Wash off all shampoo and place the wig on a stand to dry. After the wig is dry, use a comb to gently comb, being careful not to tangle.
Note: When washing the hair, never soak the doll's head directly in the water.
Where Do I Store The Doll After Cleaning?
Storing a life size silicone sex doll is usually fine as long as you have the space. But in order to ensure that your love doll will not be affected in any way during storage, you need to pay attention to the following points:
Light — Please make sure not to expose the doll to prolonged sunlight as this may degrade the silicone skin.
Dust — The skin of a doll can easily collect dust and stick to it. We recommend storing the doll in the storage bag or original product box as dust is difficult to remove.
Ink — If you are storing the doll in a storage bag, make sure the doll is not in direct contact with any ink that may transfer color to the doll.
The takeaways to remember if you want your sex doll life to last forever
Always dry your realistic silicone sex doll after cleaning it. A wet doll could create bacterial growth and a musty smell.

Avoid using any alcohols and chemicals for stain remover.

Keep your doll in a dry place and avoid humidity and heat.

Avoid using sharp tools or utensils for your doll.

Use baby powder to keep your doll clean and fresh.
CONCLUSION:
The above is the whole process of how to clean silicone sex doll. If you have any questions, please leave us a comment below, and we will help you answer it as soon as possible. Hope this article can help anyone who owns a best silicone sex doll. If you haven't owned a silicone sex doll yet, you can view Fuxkdoll online shop to see if there is any silicone doll you like. Thank you for your patience in reading.
More Related Blogs:
What Is The Best Sex Doll? — Top 3 Sex Doll Brands
GameLady Doll GRAND SALES You Can Not Miss!