If you are planning to buy a real-life sex doll or you've just purchased your first real love doll,
you all need to read this article carefully to help yourself make good use of your love doll.
Things you need to know before reading this article:

Sex Dolls mentioned in this article usually refer to adult female sex dolls.

Official brand sex dolls are made of medical grade TPE or Silicone which will not cause harm to the human body when used. Even so, please pay attention to product hygiene when using it.

If you haven't made a purchase, you can choose your satisfying full-size sex doll in our store.



Now, let's get started to learn everything about how to use a sexdoll properly!

Unpacking & Assembling your new sex doll
We are sure that when you receive the package of real sex dolls, you will be very excited because this is the girl you have seen in your dreams and she is finally here. Not only will she be your sex partner, but she will also be a part of your future life as well. But there is one more important step before bed with your new lover, you must be careful to unbox her and assemble it properly.
Note: Although the seller has adequately protected the package, it still might be damaged during shipping. So the first thing after receiving the goods is to carefully open the package for basic inspection. If the doll you received is damaged in any way, please take a photo and send it to our customer service as soon as possible. We will change it for you quickly.
Make sure the space is at least twice the size of the package when you are ready to unpack.

Carefully cut the tape with a sharp tool and do not let the sharp objects go too deep into the box or you'll scratch the skin of your dream doll.

Wash your hands clean when you are done unpacking safely, and let's move to the next step.

Now, you can start by taking all the accessories out of the box, then carefully wrap your arms around the doll's body, take her out of the box, and gently place her on the floor.

Finally, attach the doll's body to the head and give her a wig and her favorite clothes. Well, congratulations that you can have a date with your dream girl now!
Tip: Please don't throw away the whole box after unpacking, because you'll need it if you want to return it to the original factory to repair damaged parts in the future.
Having sex with your dream doll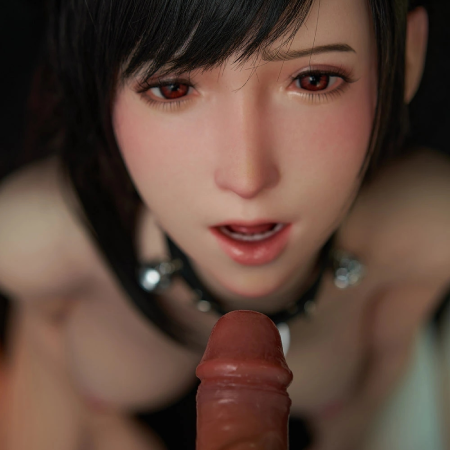 Most clients purchase a sex doll in the hope of getting a real sex partner to solve their physical and psychological needs. Our most realistic sex dolls are designed for this. In this part, we will guide you on how to have a fantastic experience when using your real doll.
Part One — Vagina Sex with full size sex doll
This is the most common way of having sex with your doll. You can place the TPE sex doll in any position that arouses you, then put your big cock into her vagina in the same way you would do with a real girl. The friction and pressure combined will be nothing short of sex with a human partner.
Here are two tips to help you enjoy vagina sex to the fullest:
1) Using a condom is easier to clean up and it also protects both your penis and the sex doll's tender skin.
2) Using lubricant to make sex more fun. But we recommend you use a water-soluble lubricant to keep your skin unharmed and protect your sex doll's from unexpected damage.
Note: Whether you use a condom or not, it's a good habit to clean her entire vagina every time you have sex with your love doll. Remember, it's good for you to keep her clean.
Part Two — Anal Sex with adult doll
The reality is that it's very difficult to find a sexual partner who is willing to cooperate with anal sex in real life. For men, anal sex is a very enjoyable and pleasurable experience, but women don't like it very much.
Our real silicone sex dolls basically have the function of anal sex, so if you also want to experience real anal sex, then find a lifelike adult doll you want in our store and take it home. Get the pose you like and your doll will be ready to go all the way to please you. Remember to apply some water-soluble lubricant as well.
Part Three — Oral Sex with real love sex doll
Having non-stop oral sex has always been a man's dream, and realistic sex dolls can provide you with uninterrupted blowjobs like never before with real women. Because she has a deep throat, you never have to worry about making her uncomfortable or wanting to vomit if you penetrate too deeply. Of course, we're sure you'll feel better if you put some water-soluble lubricant on your penis.
Clean your real doll after intercourse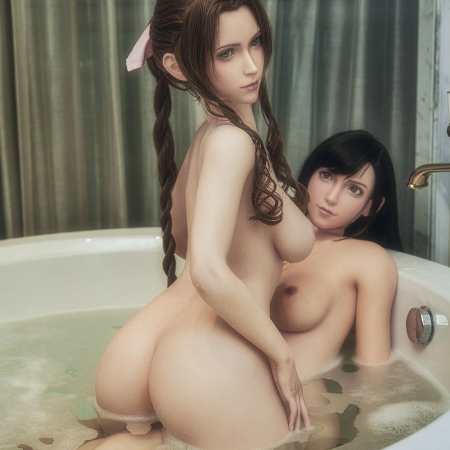 Cleaning is essential if you want your doll to stay with you for as long as you want. And cleaning after each intercourse is most important for your sex doll. Usually, cleaning your doll with a vaginal irrigator will only take a few minutes. So be patient and don't be lazy.
You simply fill it up with soapy water or just plain water and insert it in the holes you want to clean. Then squeeze the bulb to rinse out impurities. If you opt for a removable vagina, it's even easier. Simply remove the vagina, rinse in the sink, and dry before reinserting.
Remember to wipe down your adult doll after washing it to ensure it is completely dry before storing it. Remove any tight clothing or accessories that could damage or stain the doll's skin. Additionally, we recommend that you pamper your doll with baby powder or cornstarch powder to keep the skin smooth and protected. Please wait for your doll to dry completely before applying powder.
More things you can do with your love doll
She can be your real "girlfriend" if you like. You can have a romantic candlelight dinner with young sex doll to release your life pressure, or you can watch porn with her at home and interact with her such as touching her body.
She can even be your creative "artwork". You can dress her according to your fashion taste and photograph her, giving some fashion designers more inspiration.
In addition to being a sexual partner, she can also be a good listener. You can talk to her about any annoyance or secrets in life. Although she can't comfort you in words, she can always give you a warm hug and kiss, which makes you feel warm.
Your love doll is not only can be kissed, hugged, and fucked but also companionship, role play, and cosplay. Never stop making any possibility with her, just remember not to be too rough and violent.
CONCLUSION
No matter how you use real sex dolls, the most important thing is to have a pleasant experience. To that end, if you follow the instructions "How To Use A Sexdoll" provided, your silicone sex doll will still look great for years to come. Also, you will be able to enjoy using her and have an unforgettable experience. While the cleaning, care, and maintenance of an adult doll may take time, she's definitely worth it.