Clean is an essential factor in having a TPE sex doll. If you are willing to put in a little effort, you can ensure that your doll stays in good condition for a really long time. Now, let's begin the tutorial on how to clean TPE sex doll.
About TPE Sex Doll
If you are a new owner of a TPE sex doll or are considering buying a TPE love doll, you need to know how to take care of it first. There are generally two types of real sex dolls: TPE sex dolls and silicone sex dolls. TPE is a thermoplastic elastomer that is easily molded into many shapes and sizes, replicating a variety of different body styles of both men and women. TPE is also more affordable than silicone, making it a popular choice for many customers. While TPE is also quite porous and demands high maintenance when it comes to cleaning. You should make sure to shower and wash the doll thoroughly after every use.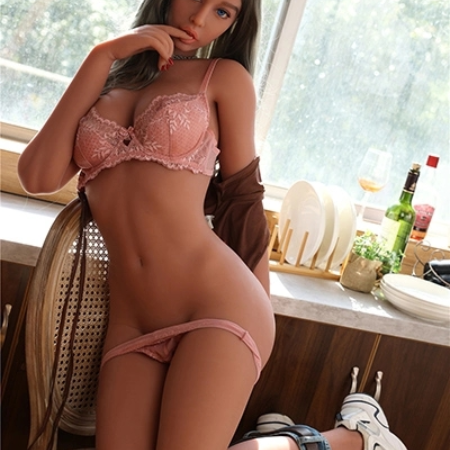 PRE-Preparation
To maintain your best TPE sex doll well, cleaning, drying, and powdering are indispensable. The following is the pre-preparation and operation.
Sulfate-free soap

Warm water

Absorbent towels

Corn Starch (or Baby Powder)

Gloves

Make-up Brush (or paintbrush)

Mini fan (or low-temperature hair dryer)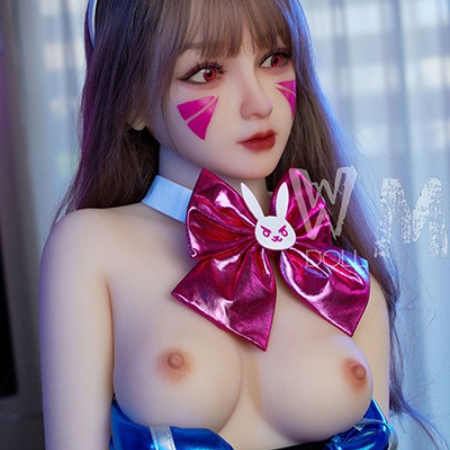 Clean All The Holes Of The TPE Sex Doll
-Step 1:
Use a shower head to spray water into the opening.
-Step 2:
Use a brush sponge with mild soap to gently scrub the hole walls so that you won't want to tear the entryways to the hole when deep cleaning.
-Step 3:
Sit the doll upright over a towel for a minute or two so that any lube/water/cum will just fall out onto the towel.
Repeat Step 1 to Step 3 a couple of times to get the deepest clean with the least amount of damage to the doll.
-Step 4:
Insert one of the dry towels into the hole to absorb any excess moisture, this time just pressing the towel onto the hole's walls instead of scrubbing. Then take the towel out and allow a few minutes with her legs open to air dry the holes a bit more. Stick your fingers in there and feel around to make sure it's dry.
Note:
TPE is not resistant to high temperatures, so do not use a hair dryer for high temperature drying. High winds are okay, but high-temperatures can't!

If your best TPE real doll has an insert, be sure to remove it after use, clean and dry it, and do not insert it again before the next game.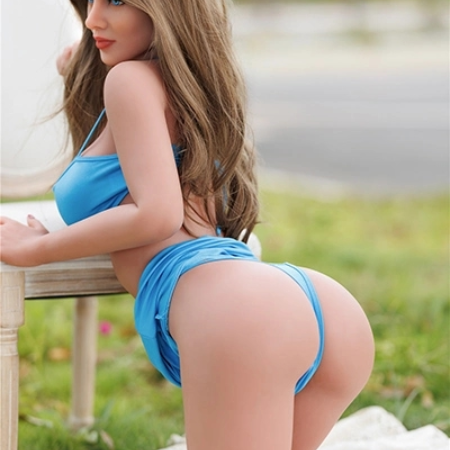 Clean The Body Surface Of TPE Sex Doll
The body is much easier to clean. Just take another towel, dampen it with some soapy solution, and give her a nice bath by gently scrubbing any gunk off her skin. Then just take another dry towel to pat excess moisture off of her skin. After that, you just allow hours to air dry. Or a fan with cold wind can speed up the dry process.
When everything is dry, you should powder the outside with corn starch, to keep it from getting sticky and make it last longer. You can use a makeup brush or paintbrush to help apply it. Regular food-grade corn starch from the supermarket is fine and cheap.
Clean TPE Sex Doll Head
Cleanse facial skin with a light sponge (or absorbent towel) soaked in neutral soapy water. Gently wipe with another light sponge soaked in water. Finally, pat the face with a light sponge and air dry.
Note:
Never put your head in the water.

Avoid damaging eyes and eyelashes when wiping.

Avoid excessive cleaning or rubbing to maintain the durability of makeup.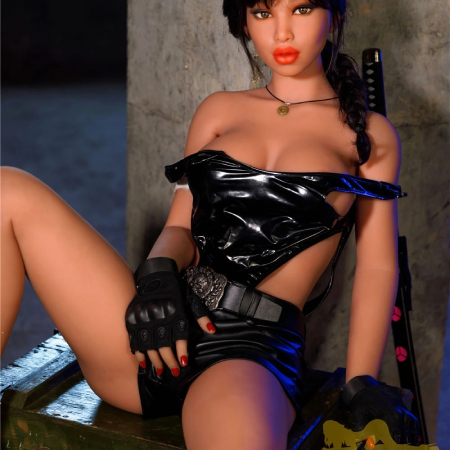 MOLD Prevention
Mold problems are mainly addressed through prevention. It is most likely to be found in the oral and vaginal cavities. Well, despite the preventive measures we take, the damn mold still shows up. At this point, you can try the following methods to remove the mold.
-Solution A:
Pour the mixture of baking soda, hydrogen peroxide, and water into the heart hole and let it sit for a while (10–15 minutes). Rinse repeatedly with clean water until the mold is removed. Finally, clean and dry thoroughly.
-Solution B:
Dip a lightweight sponge in pure bleach, roll it up and stuff it into your pussy. Press a damp roll of the towel against the moldy area. After waiting for the mold to disappear, rinse with water repeatedly and wipe dry. If there is still a little musty smell, repeat the above operation.
Bleach can damage TPE and should not be used until the last minute. Unfortunately, there is no way to completely remove the mold without harming the TPE lovedoll. Therefore, in order to keep our TPE lover dolls beautiful, please take adequate precautions.
CONCLUSION
Owning a realistic sex doll is indeed a great experience, but keeping the doll clean and properly maintained regularly is also a relatively labor-intensive thing. In order to have a better experience for yourself, we suggest that you should treat your sex doll as you would treat yourself.
P.S. Surely hope this article can help you a lot. If you are a new beginner to a sex doll, you may also need to check the article "How To Use A Sexdoll?" Any further questions please leave a comment below or contact us via sale@fuxkdoll.com directly.